Paper Sacks Production Factory

The paper sacks factory was established in the factories complex of the National Company for Cement in Beni Suef in November 2019 to achieve self-sufficiency in paper sacks to meet the needs of cement factories in the factories complex of the National Company for Cement in Beni Suef and achieve competitiveness in the local and foreign market by marketing production while maintaining the highest quality levels and the lowest prices.
• The paper sack factory includes two the latest production lines with the latest German technology that helps it manufacture high-quality paper bags. The production capacity of the factory is (200) million bags annually. The factory produces different types and sizes of adhesive valve bags for cement packaging, building materials, auxiliary materials for building uses, petrochemical and chemical products, food products, etc. This group includes types of bags consisting of 2/3/4 layers of white or brown paper, weight 70/80/90 g/m2 of high quality, with the possibility of adding a layer of polyethylene and printing up to 4 colors as per customer request.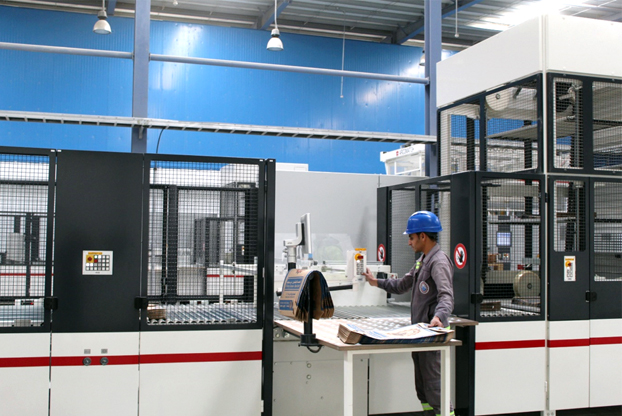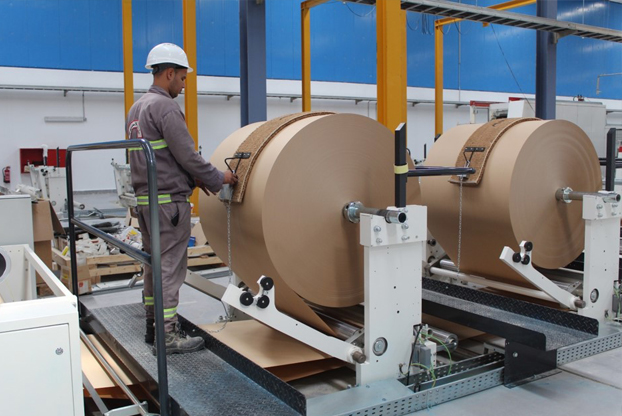 The paper sacks factory follows the highest levels of control over international quality standards through continuous inspection of imports of raw materials as well as phased control of manufacturing steps using the latest devices and modern technologies, and control is imposed through a laboratory equipped with the latest German devices for continuous control over the quality of the raw material and the final product.

Here at paper sacks factory we understand customers' needs for professional and high quality brands, we have a team of experienced and skilled designers who are always ready to create a new identity for your products or renew and upgrade old designs. We believe in using high quality raw materials that include paper rolls, glue and ink, and we would like to assure our customers that we are keen on the high quality of our bags to meet their needs, and we promise to maintain a high level of quality that guarantees customer satisfaction through timely delivery and competitive price.