Our main objectives are the continuous improvement of our products in order to satisfy all customers, and the National Company for Cement in Beni Suef has introduced many innovative and new products that specially designed to meet the requirements of its customers.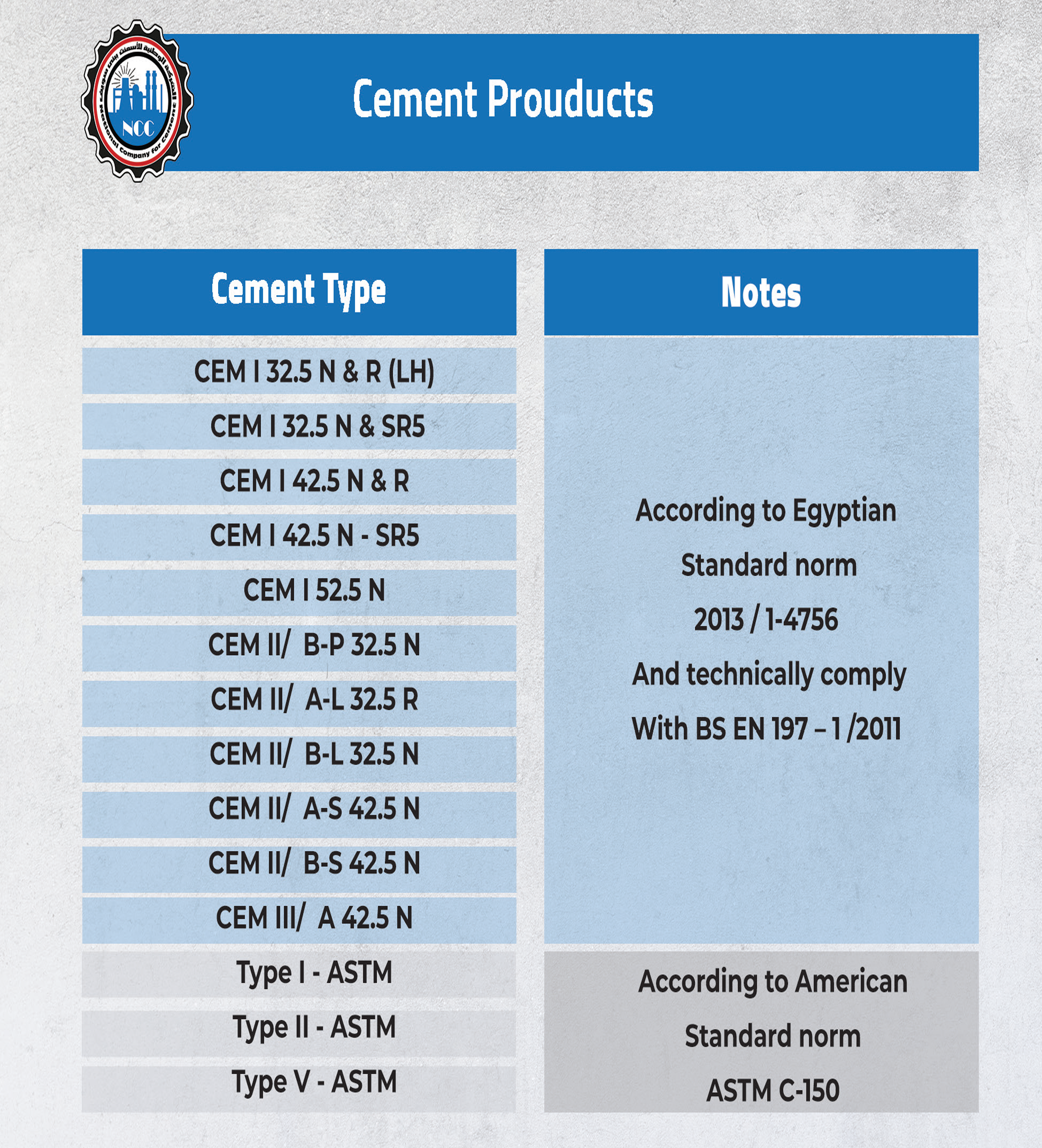 The complex of factories produces all types of clinker and cement of different grades according to the Egyptian / European / American standards. Bulk Cement is packed in paper or plastic sacks, weighing 25/50 kg, as well as in jumbo bags, weighing 1/1,5/2 tons, according to the customer's request.
The factory complex also welcomes the export of its various products to all countries around the world.